Chinese Foreign Ministry spokesman Zhao Lijian exposed the essence of democracy in the United States with one photograph. His vision of the situation shared on my Twitter account.
"What is American democracy? The majority speaks, but not a single politician listens to him, "Lijian captioned the photo.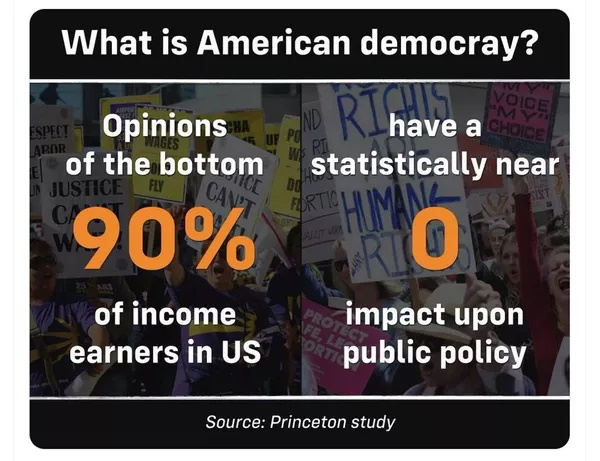 In the picture, the politician cited data from Princeton University in the USA. According to them, the opinion of the 90% of Americans with the lowest income absolutely does not affect the political course of the country.
This is not the first time Lijiang has published such photographs of the United States and other Western countries. In particular, earlier he pointed out that only 15% of states imposed sanctions against Russia, while in Washington they talked about "the entire international community." He also compared the population of the BRICS and G7 countries. The second organization was significantly inferior to the first – 777 million people against 3.2 billion.
Source: Rambler