Do you want to buy a souvenir? Will have to wait.
A photo:
Championship.com
Championship.com
There are several fan shops at the World Cup: the largest is in the main fan zone, the rest are located on the territory of each stadium where matches are played. The assortment is the same everywhere, only in those near the arenas, it is much smaller, but there are match scarves, the cost of which is about 600 rubles.
Before the match, there is little left on the shelves, but there is a creative mess: the packages are turned upside down, scarves, askew, on hooks, hang out alone. There are always a lot of people in each small tent, which makes it so stuffy there that you want to get out as soon as possible. The demand for goods is very high!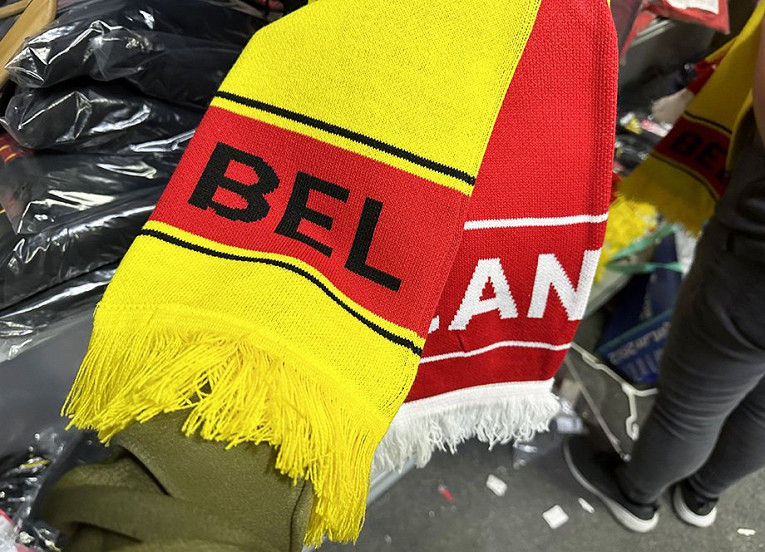 But half an hour before the match, people are no longer allowed inside, so it becomes much freer there. The reason for this decision is not to make it easier for the fans to breathe – the explanation is generally extremely absurd: you can't get inside so as not to be late for the match.
Yes, the volunteer at the entrance just says: "Sorry, madam, but it's already impossible to go inside, because otherwise you can linger there and be late for the start of the match."
The reason is very interesting. It is not clear how to relate to her: to thank for the care or to be indignant that, in fact, it is the business of every person – to be late for the start of the match because of purchases or not?
Volunteers send fans to points of sale in the stadium, which are located at the entrance to the stands. There the assortment is even smaller, although there are T-shirts, scarves and key rings. For more, you will either have to wait for the end of the match, or go to the fan zone.
The store manager said that the fan shop was closed for the entire match because the staff needed to clean up the shelves and fill them up. Why stop letting fans into the hall for half an hour to do this remains a mystery. Maybe the stadium should have fewer empty seats?
Source: Rambler